L'année 2022 de Prophesee !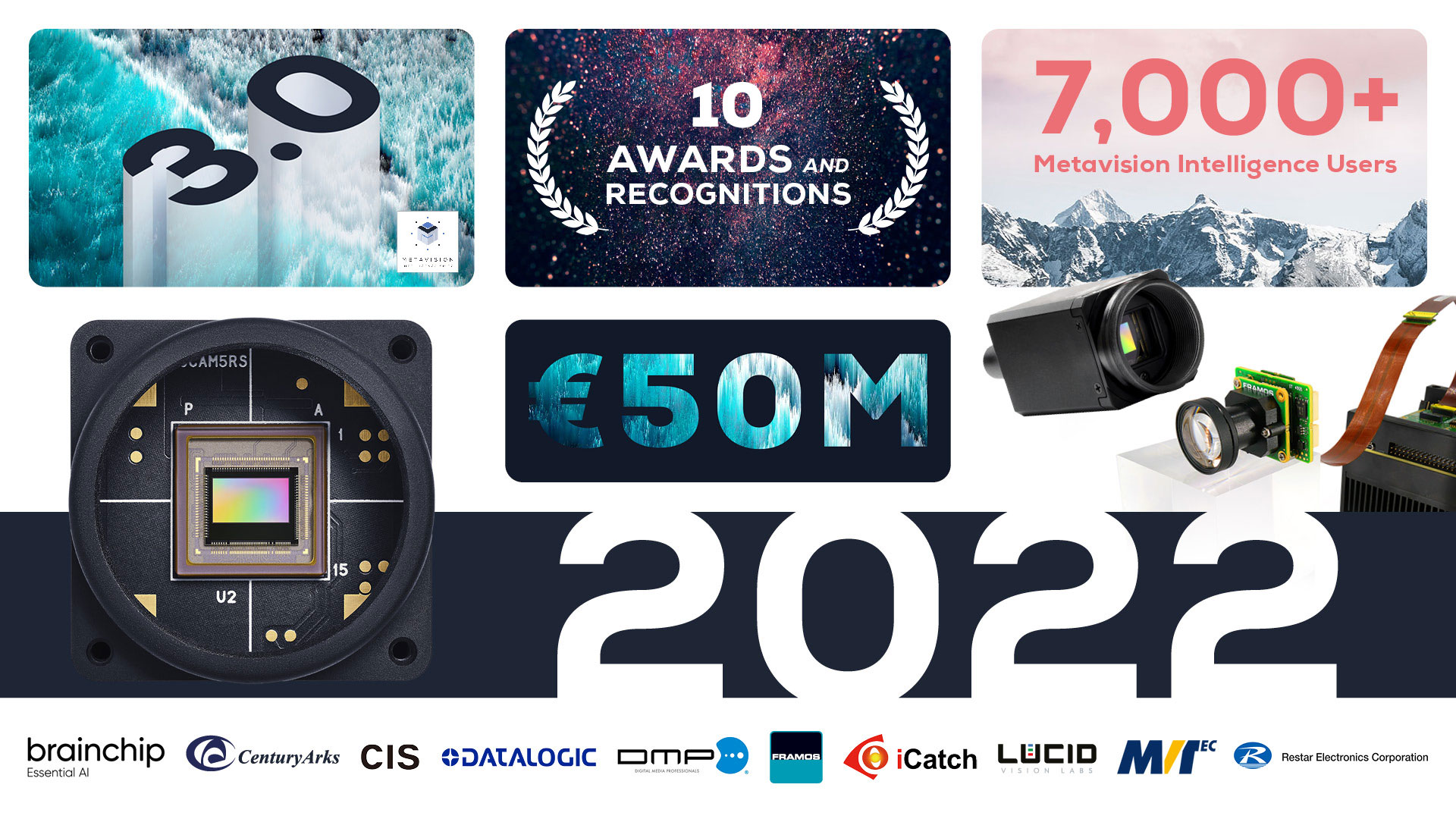 As the calendar turns to 2023, we want to wish all our friends, partners, customers and extended Prophesee team a happy, safe and prosperous New Year.
A big thank you to everyone who helped make 2022 such a successful year for us, as we continue to redefine the computer vision world with our breakthrough neuromorphic event-based Metavision® approach.
We're proud of the progress made in driving our technology solution forward with our 4th generation sensor realized in collaboration with Sony, a new open source version of our software, new development kits to enable broader adoption, and many new customers using our Metavision platform to create innovative solutions to tough problems.
The support we received from the entire ecosystem was tremendous – a new €50M round of funding, major progress with leading partners like Datalogic, MVTec, Framos, DMP, Restar, Xperi, accelerating the commercial development and adoption of our solutions, a fast-growing community of creative developers that is now over 7,000 strong.
We are impressed and inspired by their creativity and the ever-widening range of uses case applying our Metavision platform to address the most pressing challenges in high-performance vision in industrial, IoT, XR, consumer and mobility applications.
With the great progress achieved in 2022, we are excited about what 2023 holds in store for us. We have an ambitious roadmap and growth plans to keep pushing the boundaries in next-generation computer vision technologies, stay tuned.
We look forward to growing with all of you in the new year and beyond!
Luca Verre
CEO and co-founder
Metavision® Evaluation Kit 4 HD
We announced an ultralight, compact HD evaluation kit (EVK4) featuring the new IMX636ES HD stacked Event-Based Vision sensor, realized in collaboration between Sony and Prophesee.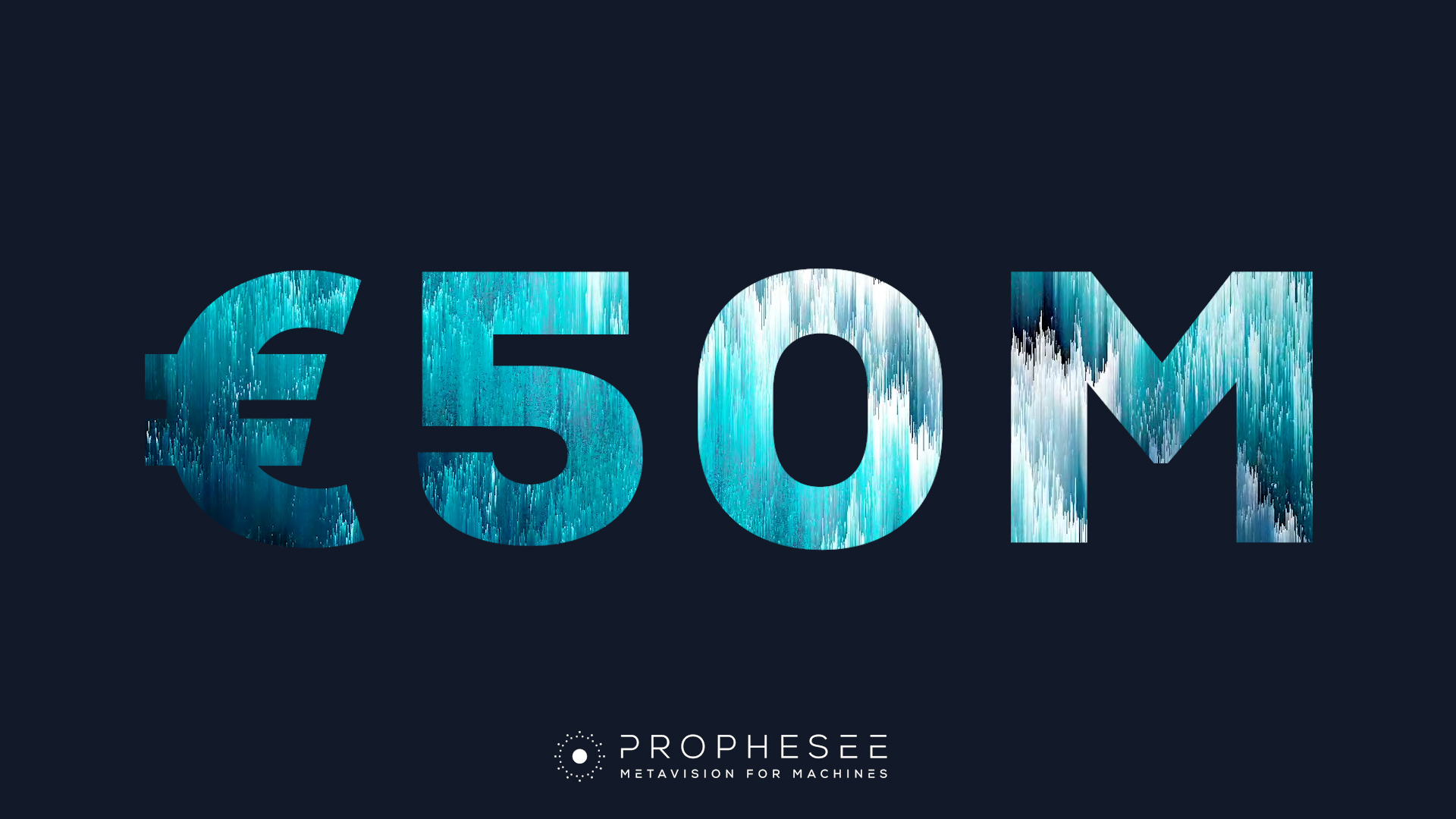 We closed €50M C Series round with new investment from Prosperity7 to drive commercialization of revolutionary neuromorphic vision technology and became EU's most well-funded fabless semiconductor startup.

BrainChip and Prophesee announced a technology partnership that delivers next-generation platforms for OEMs looking to integrate event-based vision systems with high levels of AI performance coupled with ultra-low power technologies.
DMP, Restar and Prophesee announced a strategic partnership agreement to develop an Edge AI FPGA machine vision platform based on Prophesee's pioneering Metavision® Event-Based Vision technology.
About Prophesee
Prophesee is the inventor of the world's most advanced neuromorphic vision systems.
The company developed a breakthrough Event-Based Vision approach to machine vision. This new vision category allows for significant reductions of power, latency and data processing requirements to reveal what was invisible to traditional frame-based sensors until now. Prophesee's patented Metavision® sensors and algorithms mimic how the human eye and brain work to dramatically improve efficiency in areas such as autonomous vehicles, industrial automation, IoT, mobile and AR/VR. Prophesee is based in Paris, with local offices in Grenoble, Shanghai, Tokyo and Silicon Valley.
The company is driven by a team of more than 100 visionary engineers, holds more than 50 international patents and is backed by leading international equity and corporate investors including 360 Capital Partners, European Investment Bank, iBionext, Inno-Chip, Intel Capital, Renault Group, Robert Bosch Venture Capital, Sinovation, Supernova Invest, Xiaomi.
Learn more: www.prophesee.ai.